The Physical Benefits of SUP with JOBE SUP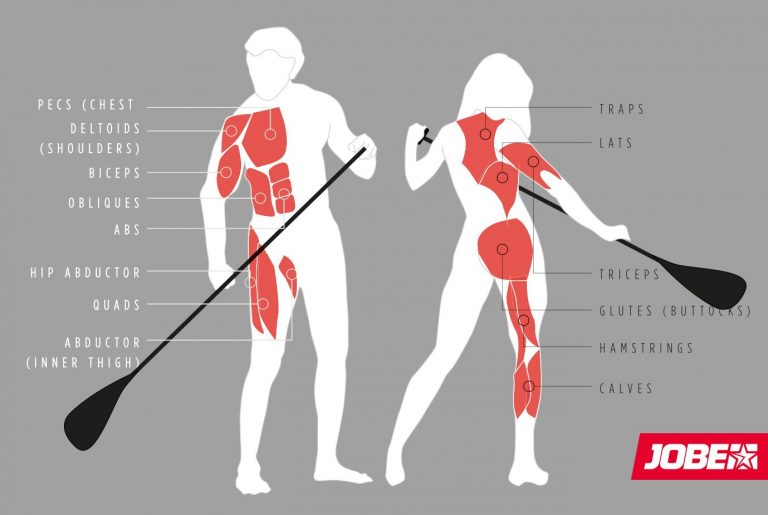 SUP enhances holistic healing and is therefore a natural medicine. Who likes staring at a spotty gym-wall when you have Mother Nature to amaze you? Additional benefit: you develop a hardcore SUP-body.
Check out this infographic abovr, which summarizes all the physical benefits SUP has to offer. One SUP session in a beautiful environment to discover amazing new secret spots, is equivalent to a gym-session where you move through up to 10 different gym-machines… and only discover the sweat of your predecessor on the machine's seat.
The best thing about this is that SUP is available anywhere, anytime, for anyone! That is why Jobe SUPs are specially designed to make it easy for you to get to your outdoor gym: they are lightweight and the inflatable versions come in a convenient bag.
Featured in this Post
Comments