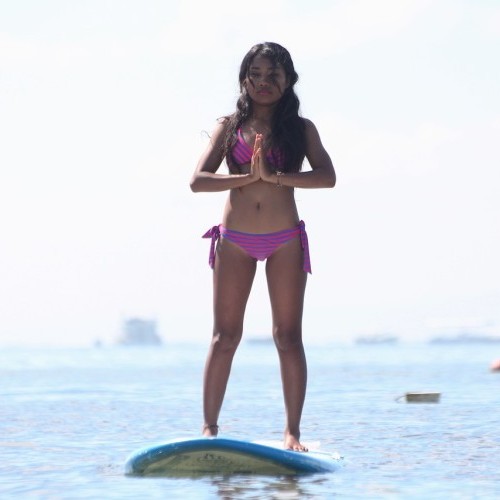 Launch of Governing Body to Impact Stand UP Paddleboard Yoga
Mon 17th Jul, 2017 @ 6:30 pm
Perth, WA. The International SUP Yoga Academy (ISYA) announces the launch of its governing body for all SUP (Stand Up Paddleboard) YOGA practices worldwide. The ISYA's education and safety standards are expected to standardise SUP Yoga activities internationally providing a benchmark in promoting safe SUP Yoga practices.
The ISYA was founded by a board of experts in the field of Yoga, Stand Up Paddleboarding, Training and assessing and public water safety due to an identified need for internationally recognised SUP Yoga standards. With the increased popularity of SUP Yoga in the past few years, there has consequently been a rise in the number of SUP Yoga Instructors and Instructor training. Until recently, SUP Yoga instructor courses were not standardised therefore some programs neglected to incorporate the basic safety and educational standards. The ISYA provides these crucial guidelines for SUP Yoga education to promote regulation in SUP Yoga training and certifications.
The ISYA standards will promote the viability and reputation of SUP Yoga and increase the recognition of its' contributors and the longevity of this new surface water sport.
The ISYA represents the SUP Yoga community and advocates for its stature.
ISYA registered members will benefit from numerous perks including international visibility as an accredited member promoting their own businesses, reduced insurance premiums, access to continuing education, resources and much more.
For additional information contact [email protected] or visit http://www.isya.co
Comments