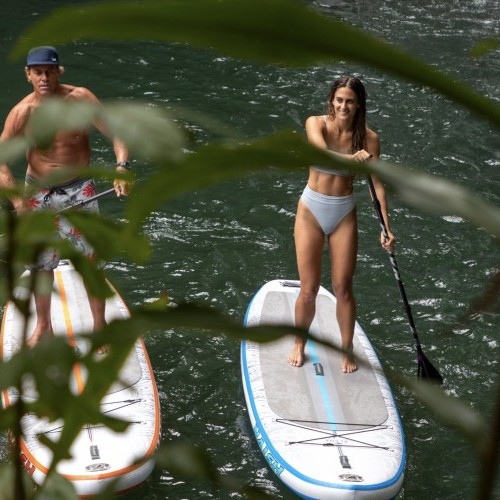 Naish: Introducing the NEW SUP Composite, Inflatable, Foilboard, and Paddle Ranges
Wed 16th Jun, 2021 @ 9:30 pm
Naish: Introducing the NEW SUP Composite, Inflatable, Foilboard, and Paddle Ranges
Aloha – BIG NEWS going on at the Naish HQ's! We just got the news that they've released NEW SUP composite, inflatable, foilboard, and Paddle Ranges, and we've got the details, pics and links, right here!
SUP Composites
All-round, Race, Surf and Touring Boards
Meet the new SUP Composite lineup. Whether you're in search of high performance, lightweight race board or an all-around cruiser, the Naish SUP range offers versatile performance in every condition.
SUP Inflatables
Adventure further with Naish SUP Inflatable boards. With a variety of shapes and sizes, this year's lineup will suit any riding style and any skill level. Compact and well-suited for travel, our Inflatable range will be your favourite adventure companion.
Foilboards
Meet the new Naish foilboard range – the Hover Surf Ascend Carbon Ultra and GS, and Hover Crossover. Designed for high-performance foiling in every condition, these new additions will step up your foiling game.
Paddles
Our new range of paddles has been redesigned with performance and comfort in mind. Each paddle features an ergonomic grip handle and comes equipped with our new traction grip for ultimate comfort and a no-slip paddle experience. With adjustability and our patented anti-twist lock mechanism, our new range will suit each and every paddler.
To view all Naish surfing products, please click here.
Featured in this Post
Comments