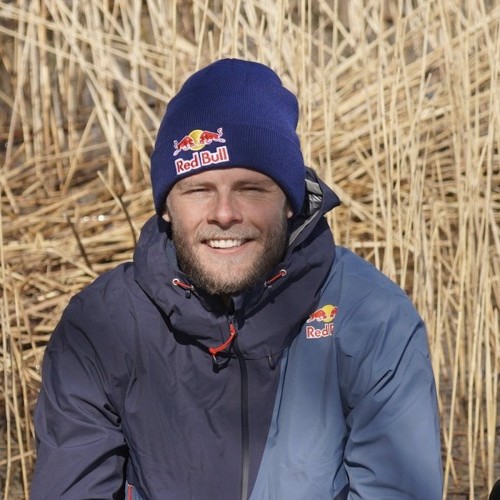 Casper Steinfath | Paddling 1400 KM around Denmark on first ever SUP circumnavigation
Mon 4th Apr, 2022 @ 12:30 pm
Casper Steinfath | Paddling 1400 KM around Denmark on first ever SUP circumnavigation
A new adventure awaits The Danish Viking: Casper Steinfath will paddle around Denmark only with his Naish board, a tent and sleeping bag.
Last Saturday morning, the 28-year-old Dane set off from his home beach in Klitmøller, Cold Hawaii – things could get challenging!
The six-time world champion in SUP, Casper Steinfath, will face a rough start when he is the first person to set out to paddle around Denmark on a stand-up paddle-board. A journey he has named: "The Great Danish Paddle". It is a journey of 1,400 kilometres that will take somewhere in the ballpark of 40 to 50 days. Everyone worldwide can follow his trip on a live GPS, and if you are in Denmark, you can even grab your board and join him.
I'm looking forward to this next adventure, but I'm also a bit scared at the same time. Denmark seems tiny on a map, but when you stand on the beach in Klitmøller, it is a long journey that almost seems unfathomable. I hope that the Danes and the international SUP community will help me along the way, says Casper Steinfath.
Storm coming up
He will already feel the raw power of Mother Nature in the first few days when a late-season winter storm is expected to slam into northwestern Jutland on Sunday afternoon with gusts of up to 35 knots, a possibility of snow, and a significant wave height of several meters. The weather will make the first two stages of the trip from Klitmøller to Bulbjerg and on to Løkken unpredictable.
If crossing the Nordic oceans of Skagerrak and Kattegat has taught me anything, these adventures with Mother Nature can be both the most rewarding and challenging of undertakings. I want to see if I have what it takes to break the code and make it around Denmark on a SUP. And solving that equation means suffering some storms and bad weather at some point, says Casper Steinfath.
When the weather gets too rough to continue paddling, just like a mountaineer stuck on an exposed mountain face, he will go ashore and set up camp with his tent, sleeping bag, and cooking gear and ride out the storm.
Everyone Can Sail, Row, or Paddle Along
It is possible to follow Casper's progress on the "Great Danish Paddle" via a GPS live map on his social media. In the best Forrest Gump style from the film of the same name, he also invites Danes to sail, row, or paddle with him.
You can join along whenever you like, for however long you want, he says. I dream of being joined by an armada of sailing, paddling, or rowing Vikings through the Danish spring landscape because it can get lonely. Just one person on one board will make me happy, says Casper Steinfath.
He aims to paddle about 40 kilometres a day. He will be paddling on a regular 14′ SUP Naish Maliko board with extra straps for gear. In addition, he fills waterproof bags with a tent, sleeping bag, sleeping pad, cooking set, and a lunch box with oatmeal, coffee, sweets, a  couple of Red Bulls and ready-made meal packages.
Curious About the Danes: Who Are They?
The driving force for the project comes from deep within. Casper has a returning urge to test what body and mind can handle. Like when he paddled 147K from Denmark to Norway in 2018 and 123K from Denmark to Sweden three years later, both over treacherous and wild oceans. But there is another very essential element to this trip: He is also looking forward to meeting the Danes.
The whole Covid pandemic has kept me at home for pretty much two years, and I have become very curious about Denmark and the Danes. I dream of rediscovering my backyard and meeting people along the way, and I guess this project is sort of an excuse for this. I hope someone bothers to talk to me, he jokes.
He also hopes that the Danes will show themselves from their hospitable side and invite him in along the way.
I am ready to sleep in all sorts of exciting places, and my body will probably benefit from a good night's sleep on a good mattress from time to time, he says.
Facts
Departure: Saturday 2 April 2022 at 09:00 from Klitmøller, Cold Hawaii.
Expected route the first week: Klitmøller – Bulbjerg – Løkken – Hirsthals – Skagen – Fredrikshavn – Sæby – Hals
Distance: 1,400 km / 600,000 paddle roof
Speed: 6-8 km/h. Approx. 40 km / day for 40-50 days
Vessel: Standard SUP board 14 foot Naish Maliko
Accommodation: Tent, shelter or with hospitable Danes
Follow: Via GPS signal on Instagram and Facebook
Featured in this Post
23,158
United States
82,021
Comments