2021 EURO TOUR MADEIRA SUP CHALLENGE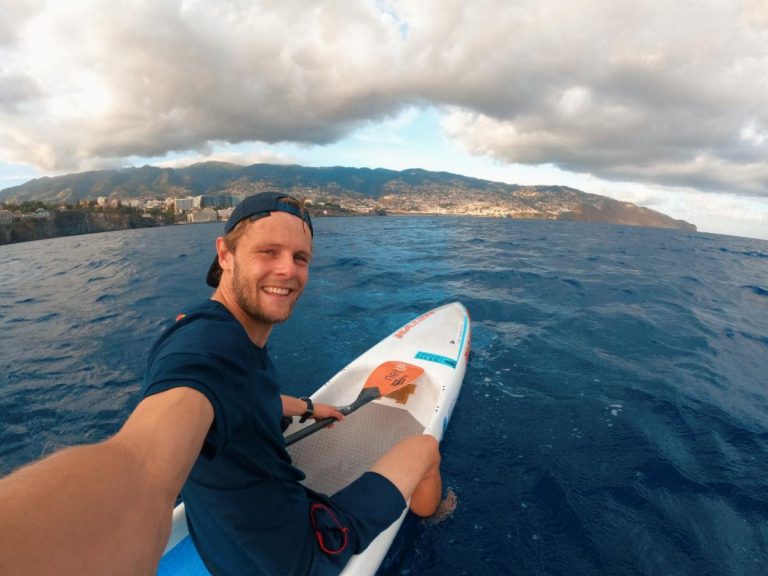 Last weekend team rider Casper Steinfath had an absolute blast competing and serving as an event ambassador at the
2021 Euro Tour Madeira Island SUP Challenge!
Casper leaves Madeira in high spirits as he embarks on a journey to defend his APP World Title this season.
Riding his trusty Javelin 14'0″ X22, Steinfath competed in the 12 km race that ran along the beautiful southern coast of Madeira.
Read the Full Story here – https://www.naishsurfing.com/casper-steinfath-goes-back-to-where-it-all-started-the-beautiful-island-madeira/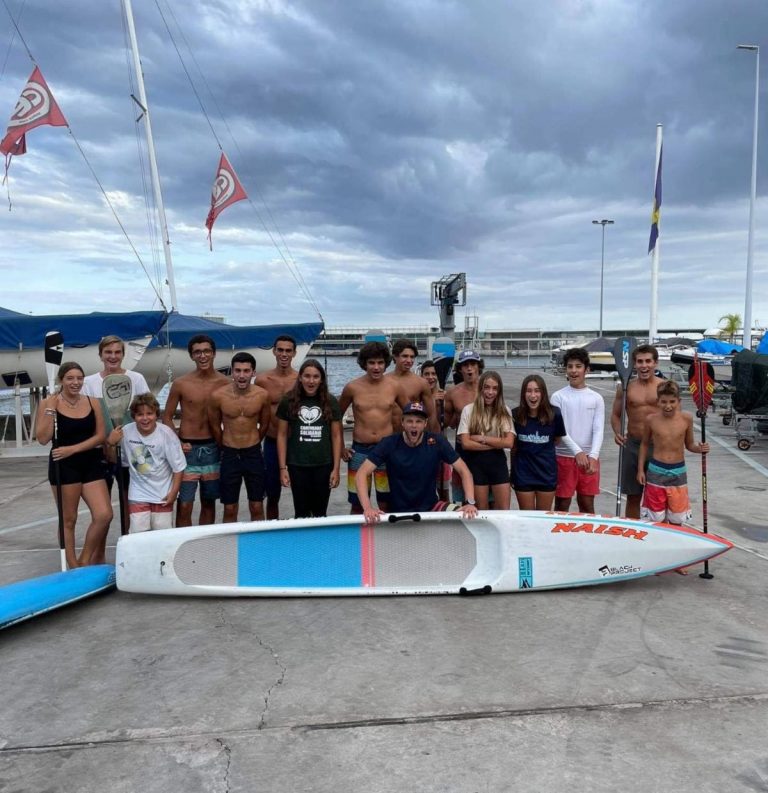 Casper's roots in Madeira go way back to 2006 when he first set foot on a SUP Board. This year, Casper's role as an event ambassador brought him back to the highest levels of stoke
from when he first picked up the sport.
As he reflected on volunteering at youth clinics
in days prior to the event, Casper noted,
"…things really came full-circle for me when I stood in front of 30 youngsters with the fire in their eyes for paddling. I was so stoked to pass on as much experience to them as I could. I felt so happy
to see so many young kids jumping into this sport
and having fun on the water."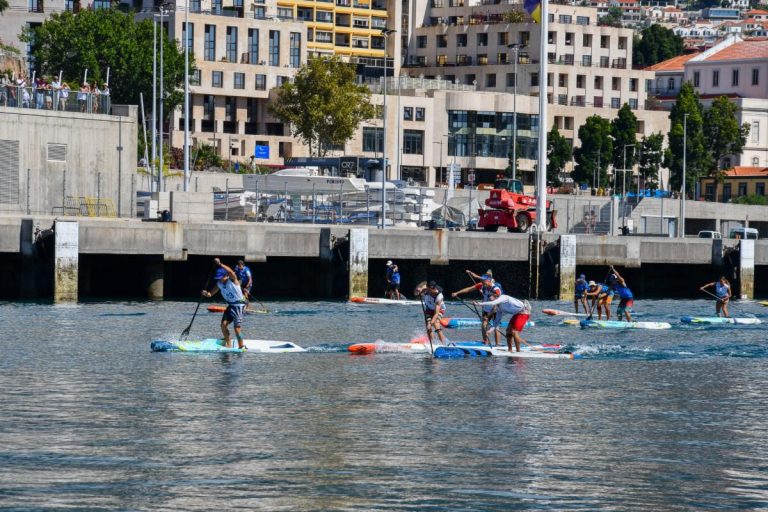 Casper's Top Pick: The Javelin 14'0″
When designing the Javelin, the Naish design team kept in mind that most flatwater races rarely present glassy conditions. Superior boards in this category need to perform as well in choppy conditions as they do in calm ones, draft well, offer the speed to overtake easily, and still be stable enough to quickly make buoy turns.
The narrow and straight outline of the Javelin pierces through the water efficiently and quickly. Its recessed deck allows the board to be narrow while retaining stability — ensuring maximum power output through every stroke.
Strategically placed scupper holes create a self-bailing system that drains water from the recess. The tail has also been optimally shaped to give the rider perfect positioning for aggressive buoy turns.
To create the fastest board possible, we worked closely with multi-world Champion Casper Steinfath as well as international racers such as Andy Saurer and Alan Ng to guarantee the explosive speed and the versatility needed to win in all conditions.
See more about the Naish Javalin here – https://www.tonicmag.com/sup-news/2021/10/naish-javelin-and-maliko/
Sun 3rd Oct, 2021 @ 12:30 pm
Featured in this Post

23,158

214,018

United States
82,021
Comments