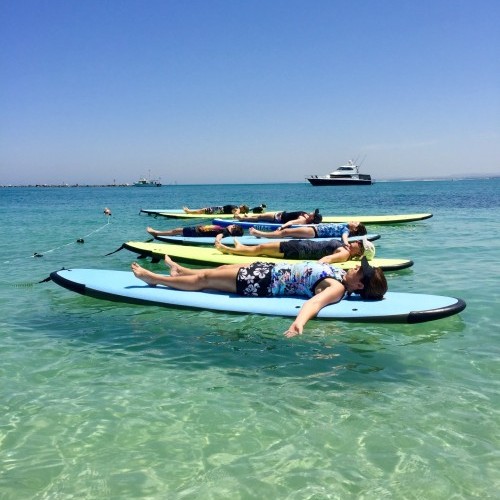 Shavasana / Corps Pose
Technique / SUP Yoga
This is the easiest Yoga pose you can do on a SUP. The corpse pose doesn't require you to do much apart from lay still, so even those with poor balance can do this one!
It's important to lay in the middle of the board with the middle of the back positioned over the handle, so there is even weight distribution. The legs are long with the feet slightly turned out. Arms come out to the side with the back of the hands in the water. This is pure floating bliss, a sure way to relax and let the water wash all your worries away.
This technique article was in Issue 15 of Tonic Mag.

Problems? Ask Below